Over the past few years, the area from Downtown to Campus Corner has seen a major renaissance. Main Street on any day of the week is filled with students, young adults and families enjoying what the area has to offer. There are new restaurants, shops and entertainment venues fueling the renaissance.
The City of Norman's City Center Vision Plan aims to continue to fuel the growth of the City Core and Norman as a whole by making the area better cater to the people who live there by shifting from drivable suburban to walkable urban areas.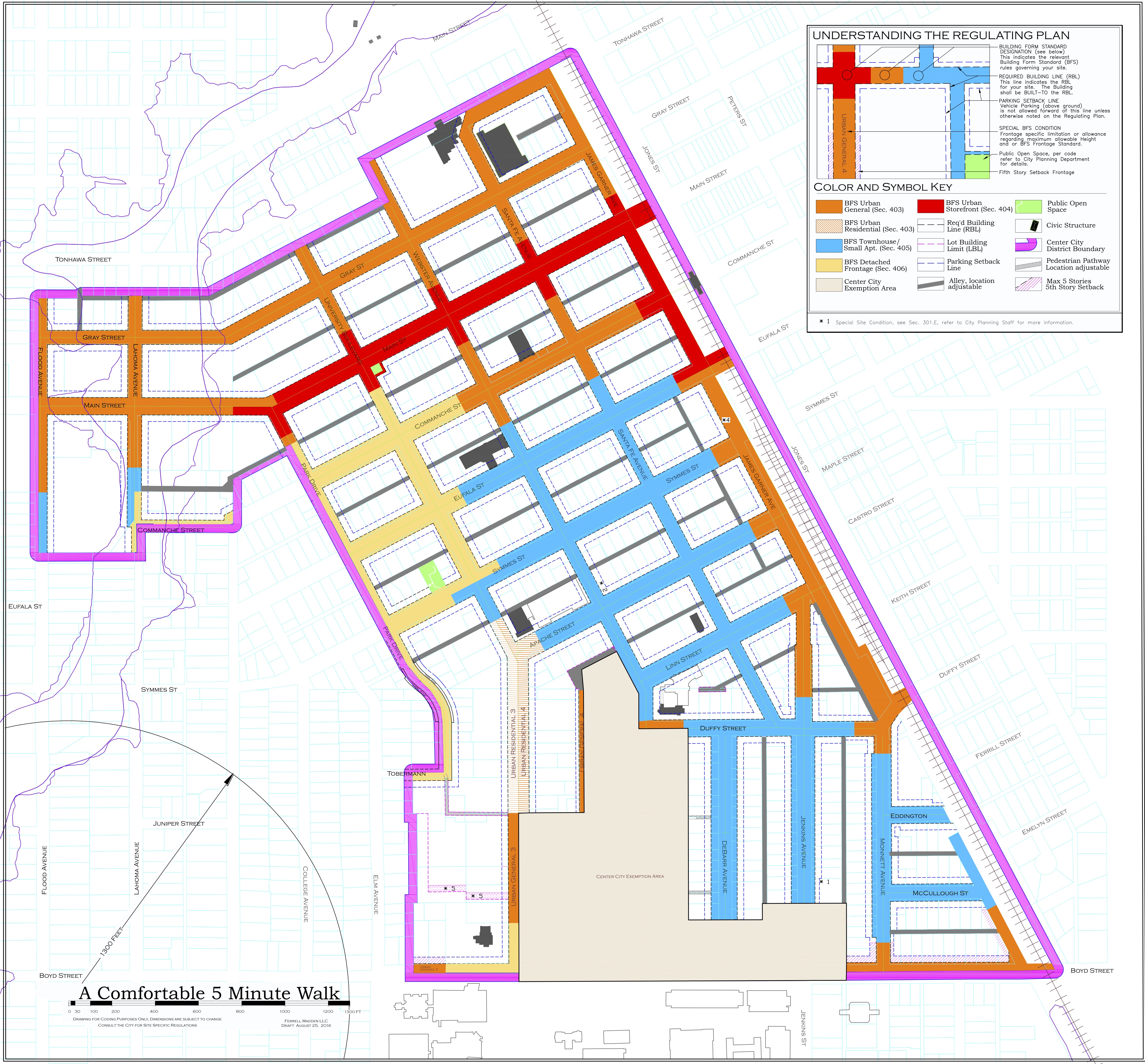 It will allow new variations of retail and residential.
The new form base code allows for new and different types of retail, residential and mix retail/residential developments. These include townhouse, or row house, developments in the blue area of the urban core, ingle family detached homes in the yellow, mixed retail/residential developments in the orange and retail storefront in the red.

The goal is to have people live, work and play all in the core area. This will allow the focus streets to shift.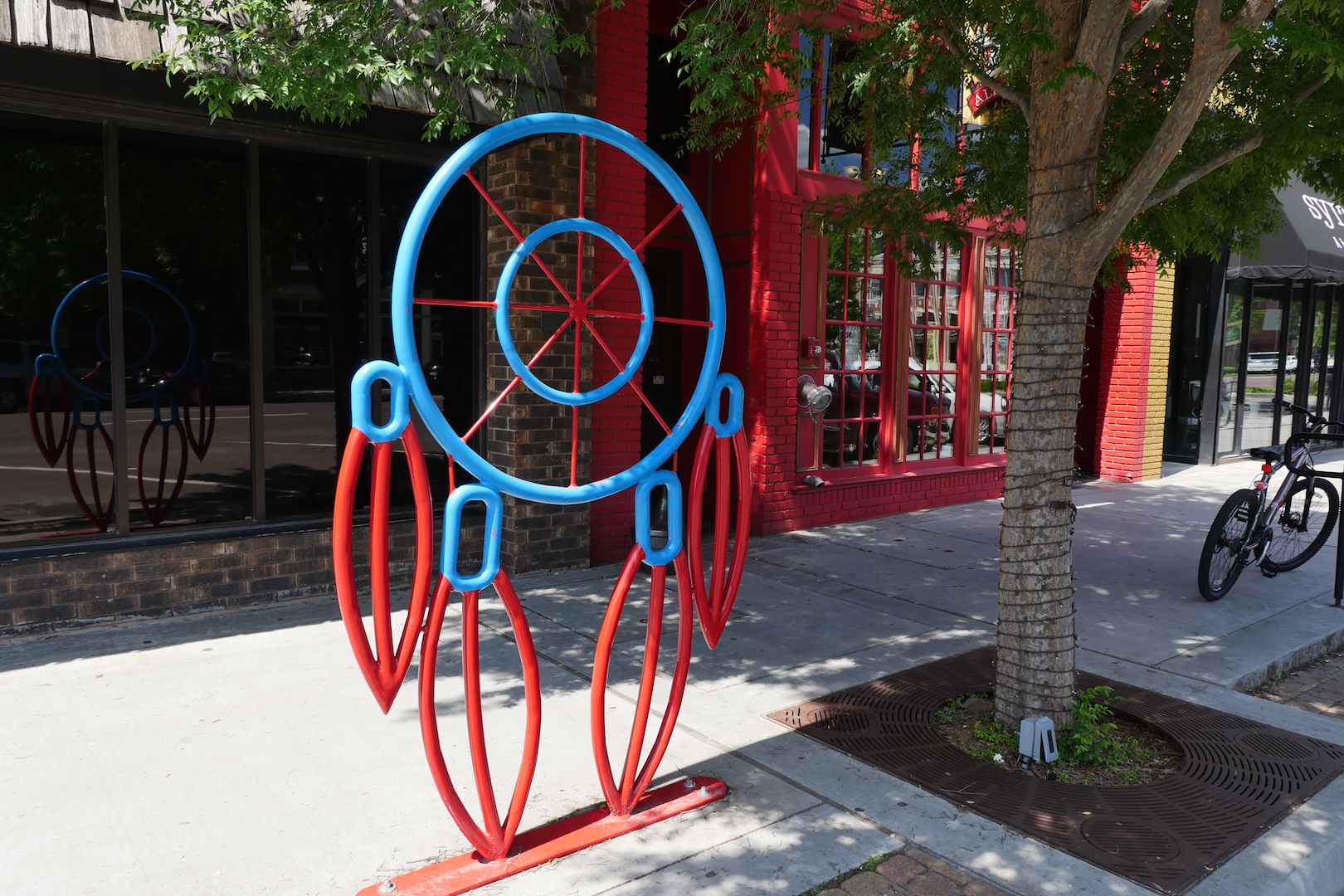 It will make pedestrians the main focus.
Major metropolitan cities have began to implement shifts in the way streets and areas are designed from focusing on cars to focusing on people. In Downtown Oklahoma City, Project180 has redesigned many of the streets in the city's core to add bike paths and larger sidewalks.
The City Center Vision makes two shifts: making the streets more walkable and decreasing the required number of parking spaces per dwelling unit. Currently, nearly a third of the area in the City Center Vision is surface parking lots. Potentially, a couple could have a single car instead of two cars.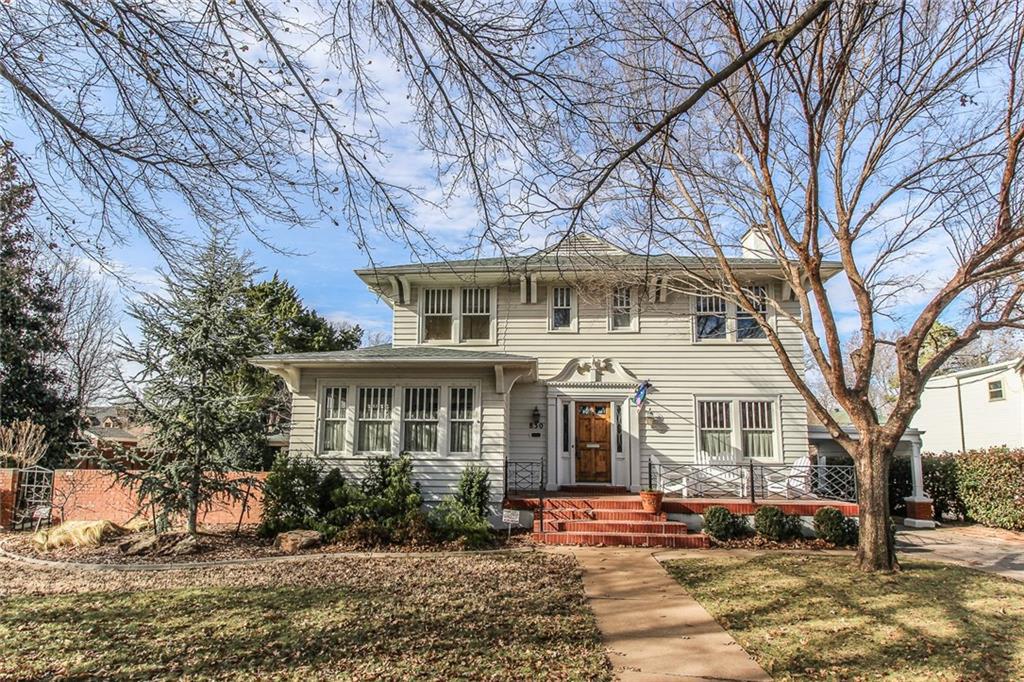 It's about Redevelopment, not Preservation.
For decades, the city center of Norman has been zoned R-3, or multi-family. This allows more than one single family dwelling on a single lot. In 2016, City Council made an emergency downgrade of the area from R-3 to R-1 (single family) to halt the demolition of historic homes in favor of large duplexes. This has been a trend around many major university across the nation.
The City Center Form Based Code does not prevent the historic homes from being demolished, but instead takes the approach of "if you are going to rebuild a structure, it must meet these guidelines." The guidelines are not forcing property owners to sell or change their properties now, but is a framework for future developments in these areas.